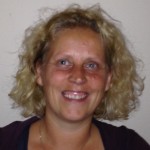 | | |
| --- | --- |
| Name: | Tanja Ubert |
| Date of Birth: | August, 6, 1969 |
| Education: | HTS |
| Subject: | Informatics and Information Technology |
| Favorite book: | Myths of Avalon |
| Favorite film: | Wolverine |
| Favorite food: | Groente |
| Favorite quote: | 2 teach = 2 touch lives 4 ever |
Experience, passion and goals
Most actual experience via LinkedIn
On rare occasions consultant for companies all over Europe concerning data warehousing and business intelligence (do's and don'ts, design team education and coaching).
My main job is:
Lecturer at Rotterdam University of applied sciences at the CMI department, regarding all sorts of methodology, Design, Data engineering and Business Intelligence courses.
Lecturing for more than 15 years and still loving every second of it.
I am also a researcher and expert with the Talent Development Research group in the Digital Learning Technology team. The dutch abbreviation is WOLT.
Until 2014 Sole Proprietorship of Ubertconcepts (www.ubertconcepts.nl).
Specialties: Specialties: Data Engineering/ Business Intelligence, (Balance) Scorecards, Information analysis and planning, Data and data warehouse design (UML, Chenn, Kimball, Nijssen), process design (Yourdon)
Next to my work I take pleasure in spending time with my family and friends and I like to play tennis, skate (on ice and on rollerblades), paint (figurative and abstract), draw and read.