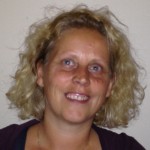 | | |
| --- | --- |
| Naam: | Tanja Ubert |
| Opleiding: | HTS |
| Richting: | Informatica en Informatiekunde |
| Favoriete boek: | Nevelen van Avalon |
| Favoriete film: | Wolverine |
| Favoriete voedsel: | Groente |
| Favoriete quote: | 2 teach = 2 touch lives 4 ever |
Ervaring, passie en doelen
Meest actuele ervaring via LinkedIn

Heel af en toe nog consultant bij allerlei bedrijven in Europa op het gebied van Data warehousing en Business Intelligence (wat wel en niet te doen, opleiding en coaching van ontwerpteams).
Mijn voornaamste baan is:
Hogeschool docent bij de Hogeschool Rotterdam, instituut CMI voor allerlei modules over methoden, ontwerp, Data engineering en Business Intelligence.
Al meer dan 15 jaar docent en ik geniet van elke dag dat ik het mag doen.
Ik ben ook onderzoeker en expert bij het Kenniscentrum Talentontwikkeling in het Onderwijsleertechnologie team, dit heet bij de Hogeschool een werkplaats. De afkorting is dan ook WOLT.
Tot 2014 eigenaar van Ubertconcepts(www.ubertconcepts.nl).
Specialties: Data Engineering/ Business Intelligence, (Balance) Scorecards, Information analysis and planning, Data and data warehouse design (UML, Chenn, Kimball, Nijssen), process design (Yourdon)
Naast het werk heb ik plezier in samen zijn met mijn familie en vrienden en houd ik van skaten, tennissen, schilderen (zowel figuratief als abstract), tekenen en lezen.